A bold idea: to combine sustainability expertise with data science and create a tool that will measure how companies are performing on their sustainability actions and provide them with a roadmap to accelerate progress
Businesses are investing heavily in their transition to become a more sustainable business but how do they measure the impact of that investment? And with such an enormous and complex job to do, how they make better sustainability-based decisions to ensure that the investments they are making are doing what they're supposed to – for business performance, reputation, and the planet?
Enter ProgressPoint – a diagnostic and business management tool for those working in sustainability to help them understand their current and future impact and, crucially, where they need to focus time and resource to create the greatest impact, achieve the best possible gains and measure progress.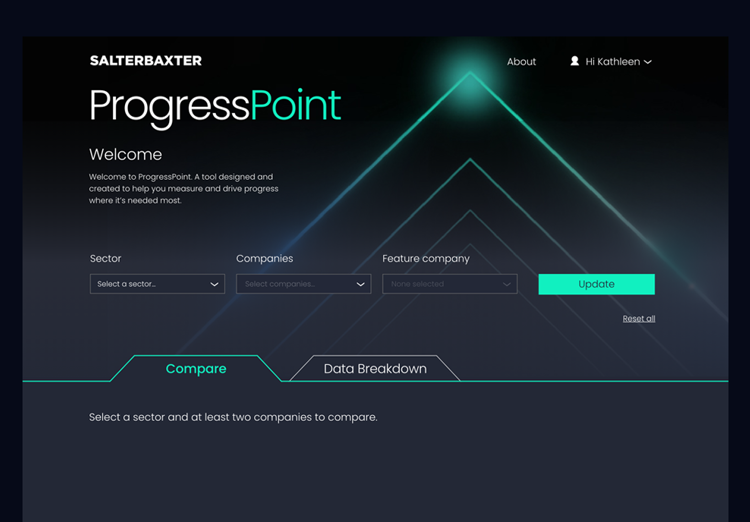 Developed in partnership with the World Benchmarking Alliance (WBA) and support from Future-Fit Foundation, the tool helps clients measure the effectiveness of their strategy across Performance, Proactivity and Reputation metrics; critical in helping them identify their Progress 'white space' and track how our strategies are standing up in the real world.
You can learn more about ProgressPoint in our Directions Report and if you're keen to understand and accelerate your sustainability performance then please email info@salterbaxter.com