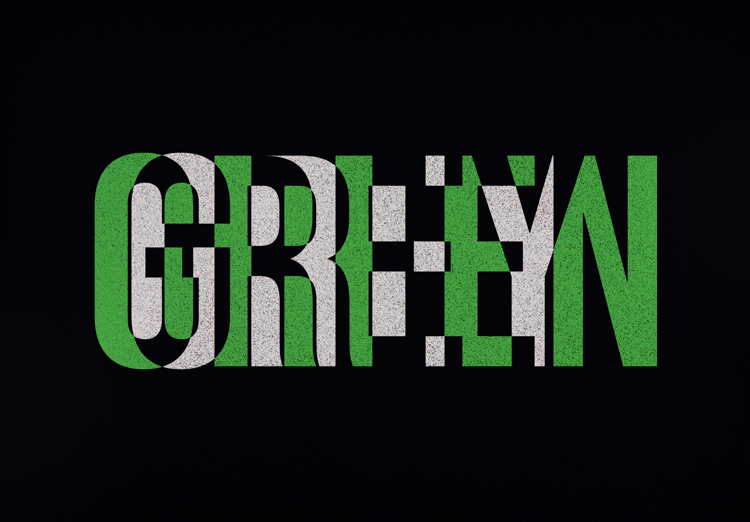 Nina Pickup, Director of Creative Strategy, at Salterbaxter explains why some sustainability initiatives fail to drive engagement or create meaningful change.
Since COP26, some companies have made genuine shifts towards sustainable business practices. We all know more needs to be done, and at a greater pace, but businesses will struggle to do them alone. They need their people and the public behind them.
The climate crisis has fast become a crisis of the imagination. Innovative solutions exist within brand R&D teams, but the creative industry itself often fails to do them justice. Campaigns can lack the passion and imagination to engage the masses to help deliver the solutions.
For sustainability strategies to truly work, creativity needs to be embedded from the outset – that galvanising idea that brings to life what is often quite challenging content, creates value and helps form connections with customers, employees and other key audiences. Whether focused internally or externally, language and tone need to hit the right sense of urgency to bring people along on the journey.
As we've focused on combatting greenwashing (the outcome of creativity without credibility) a new trap has emerged – that of technically correct and potentially powerful sustainable strategies but lacking the creativity needed to bring them to life. This is something which I have named 'greywash', an unfortunate biproduct of credibility without creativity.
What is greywashing?
Greywashing is present in those dry sustainability strategies that aren't creative, don't challenge enough, and so don't drive engagement or create meaningful change. It's where consultancy leads and creativity is, at best, an afterthought. As such they fail to engage audiences, empower decision-making and create the rallying cry needed to drive action and change behaviour in employees, customers and business partners.
Businesses need to stand out and challenge the status quo by focusing on what really matters to them and how they impact the world. But they also need to look at what matter to their audiences – customers, consumers, supplier, employees – early on.
Identifying what motivates the people that are going to activate their strategy at the get go will make their ambition, commitments and storytelling more likely to resonate when it comes to the point of communicating it. Only then can they drive action and the progress needed at the pace the planet is crying out for.
Far too much potential for progress is being shackled by the lack of creative thinking. I believe that guidance such as the UK's Green Claims Code could actually be forcing people into the trap of greywashing. A nervousness about facing prosecution for making misleading claims could be forcing brands to hold back when it comes to speaking about and celebrating their sustainably goals, ambitions and achievements.
Greywashing is present in those dry sustainability strategies that aren't creative, don't challenge enough, and so don't drive engagement or create meaningful change. 
An evolved form of greenwashing
Greywashing is not the only danger. Many have also taken reactionary and ad-hoc initiatives simply to obtain "green" credentials that make little difference to the environment or their company's environmental targets.
Typically "greenwashing" is concerned with making unsubstantiated or exaggerated claims about an organisation's products or operations. This is fuelling cynicism about companies and their ambitious targets for sustainability. However, a new form of greenwashing is also arising where it's not so much a question of making misleading claims, but of making the wrong claims altogether.
When it comes to setting their ESG commitments, brands often find themselves 'running with the pack', seeking safety in numbers, looking to their peers and thus getting their messages lost in a wash of generic 'green' claims. It's created a 'sea of same' in which companies launch the same self-congratulatory initiatives as everyone else and fail to focus on the commitments that will deliver genuine change.
Creativity and credibility
The success of businesses to drive growth and hit these all-important SDGs will, to a large degree, be down to the creativity at play. But creativity cannot play alone – it must always play hand in hand with credibility. We need to bring creative thinking into the strategies themselves – along with how we communicate them. That's how we inspire and engage people to join the cause and drive behaviour change.
By bringing creativity and credibility together in our strategies and communications, we avoid greenwash – creativity without credibility – but even worse, greywash – credibility without creativity – to engage all audience, activate strategies, achieve targets, deliver commitments, and drive real change.
The challenge of breaking through
By escaping the greenwash/greywash trap, businesses will be able to make a genuine contribution towards the progress that the world needs - and our research shows that will ultimately impact corporate reputation and revenues.
We need a mindset evolution towards a third way, one where companies engage creativity and credibility together to effect true change within an organisation, and then actively measure that against meaningful standards. This approach means that pioneering businesses can not only play their part to ensure a sustainable future, but also gain the business value that comes with it.
Over six months on from COP26, we are seeing more and more businesses trying to fulfil public demand to play their part in making the world more sustainable. But to accelerate pace we need to change on how creativity is seen, measured and rewarded. What good is creativity if it lacks substance and fails to drive actual change? That's not simply a change in perception but transformational business change that benefits all.