The power of Centrica's customer story
Client

Type

Share
Challenge

How can Centrica's corporate reporting demonstrate customer focus?

As the largest of the UK's 'Big Six' energy suppliers, Centrica has an important role to play in the future of energy and in supporting 25 million customer accounts across the UK, Ireland and North America.

Against a challenging backdrop, with regulatory pressure and price cap discussion, alongside an ongoing strategy transformation, this year's Annual Report messaging and narrative was going to be crucial to telling a more complete story about Centrica's activity and positive impacts.
Solution Focusing on Centrica's amazing customer innovation and action
We created an Annual Report suite that reflects the strategic repositioning of the business. The big focus was on supporting customers and the core narrative was centred on the customer perspective. We demonstrated how Centrica continues to focus on satisfying the changing needs of customers, investing and innovating for the future, and helping those in need.
A separate section of the Strategic Report was dedicated to highlighting the breadth of Centrica's customer activity. This included a diverse mix of qualitative and quantitative touchpoints, supported by engaging human stories from across the business, such as training in dementia awareness and investing in sustainable technology and services.
The report acted as a cornerstone in Centrica's annual communications that enabled readers to access a wealth of other material across the Group's operations, innovations and Responsible Business activity.
To launch the report a campaignable approach was planned from the start of the process to ensure that stories aligned with the strategic focus and presented opportunities to gain much greater impact through audience-first outreach strategy. We considered audience, content and channel altogether. Taking this stakeholder-first approach we were able to mine richer content. Bringing to life performance data and stories through a toolkit of digital, social and video assets activated through a range of channels with content tailored for specific stakeholder groups. We promoted the report with links to enhanced features online to create wider engagement.
We were able to create a big shift in Centrica's year-end and reporting communications. Increasing consistency and maximising impact. The report reflects a step-change in how Centrica engages with key topics within their reporting and utilises a campaignable approach to drive greater communications value from the annual report.
The communications toolkit has been expanded to include a range of infographics and other assets. The approach has also been adopted across other responsible business communications including video and specific disclosures.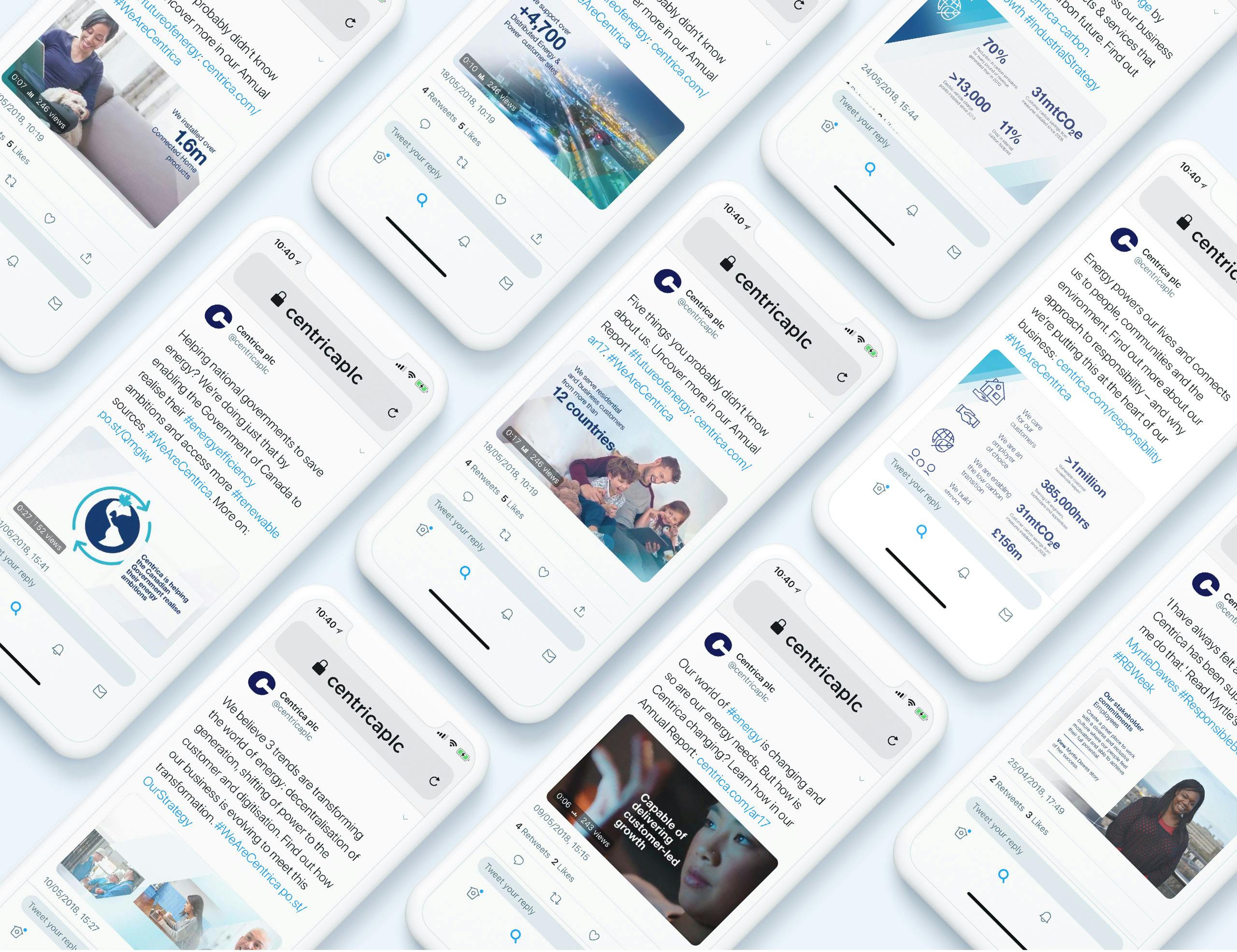 Download
For details on how we use your personal information, see our Privacy Notice.